From April 22 to 23, US President Biden held the Global Climate Summit (after this referred to as the "Climate Summit"). The summit invited leaders from more than 40 countries and international organizations. Chinese President Xi Jinping also attended the summit and discussed how to respond to climate change.
At the summit, Biden fulfilled his election promise to promote global emission reduction actions. After being elected and taking office, he signed an executive order to return the United States to the Paris Agreement. He also emphasized that he would give priority to the issue of climate change as the central foreign policy of the United States.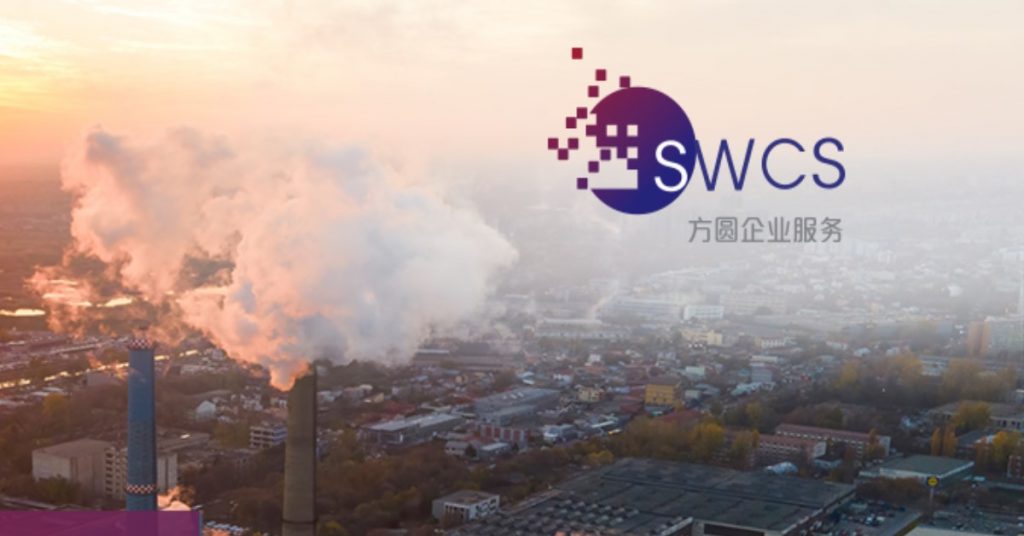 Although the Paris Agreement is legally binding, and this climate summit is also aimed at promoting global emission reduction actions to implement the Paris Agreement, countries can follow Nationally.
Determined Contribution (NDC). In other words, countries can measure their capabilities and economic development and set their reasonable carbon reduction targets to achieve the overall goals of the Paris Agreement. At present, most countries have signed the agreement and agreed to make a new commitment to strengthen emissions reduction every five years [Note 1] and use pressure from the international community to persuade countries to reduce emissions substantially.
At the summit, the United States pledged to reduce greenhouse gas emissions to 2005 levels (50% to 52%) by 2030. Japan, Canada, the United Kingdom, Australia [Note 2] and other countries have also committed to cut carbon emissions drastically. Chinese President Xi Jinping reiterated the pledge made in September last year. President Xi said: Before 2030, China will strive to achieve the peak of carbon dioxide emissions; this year, the proportion of coal consumption in the total energy structure will drop from the current 57% to below 56%. At the same time, power consumption increased from 27% to 28%. By 2060, China will achieve carbon neutrality and achieve net zero carbon dioxide emissions, while reducing coal based on its original commitments [Note 3].
Scientists and environmental activists once stated that if the major emitters (the United States, China, the European Union, India, and others) do not take major emission reduction actions in this ten years, the global average temperature in the Paris Agreement will be controlled at a level that is not higher than the pre-industrial level Goals that exceed 1.5 degrees Celsius cannot come true. Certain ecosystems will be destroyed, including the inundation of large cities due to rising sea levels. In fact, to achieve emission reduction targets and achieve carbon neutrality, the state and enterprises play a very important role. Carbon neutrality is inseparable from the green economy. Take the two countries with the highest carbon emissions in the world-the United States and China as examples: this year, the two countries respectively issued guidance and policy articles on promoting a green economy. U.S. President Biden published an article through the White House on April 22, entitled "Set the goal of reducing greenhouse gas emissions by 2030 to create high-paying jobs and ensure the United States' leadership in clean energy technology." The article focuses on expressing: The reduction of greenhouse gas emissions can drive the development of various economic systems in the U.S. economy. Innovative technologies and various green infrastructures and policies will create jobs in the United States. By providing funding for infrastructure, large and small enterprises across the country are encouraged to promote a clean energy economy and to promote the realization of the commitments made at the Global Climate Summit.
In February this year, the State Council of China issued guidelines on accelerating the establishment and improvement of a green, low-carbon, and circular development economic system. The content mentioned that green planning, green design, green investment, green construction, green production, green circulation, green life, and green consumption should be implemented in all directions. At the same time, it is also proposed that the basis for effective use of resources to control greenhouse gas emissions effectively and establish a carbon cycle development economic system ensure that the goal of carbon peak and carbon neutrality is achieved. On April 20, the State-owned Assets Supervision and Administration Commission of the State Council of China issued "Enterprises under the Carbon Neutrality Target Should Strengthen Four Key Capabilities Building." The document's content imposes the responsibility of controlling greenhouse gas emissions on enterprises for the first time. It requires enterprises to continuously optimize the green supply chain with green consumption, green production, green circulation layout and coordination and set carbon emission reduction targets for suppliers. Moreover, companies need to formulate a green enterprise management mechanism, green certification, and standard system and reduce the cost of green management and marketing mechanisms with advanced production methods.
The Chief Executive of the Hong Kong SAR pointed out in the 2020 policy address: Hong Kong is by the "Hong Kong Climate Action Blueprint 2030+", achieving the goal of "reducing carbon intensity by 65% to 70% from the 2005 benchmark rate", and implementing a low-carbon life and economic transformation. , And develop green finance. The government and all walks of life work together to promote Hong Kong's low-carbon change and move towards carbon neutrality by 2050.
In 2020, the Hong Kong Stock Exchange also issued new guidelines on ESG (Environmental, Social, and Governance) reports of companies and designated relevant "Listing Rules." The new ESG report should focus on the governance role of the board of directors and emphasize the importance of an effective governance structure to the quality of ESG performance and reporting, the aspects of climate change, and the principle of "if you don't follow it, you can explain it."
As a large-scale service provider and service expert for a listed company, Dr. Maurice Ngai, director, and group chief executive officer of SWCS Corporate Services Group (Hong Kong) Limited, stated that the group would continue to invest more resources and talents. Assist listed companies in improving their governance, compliance, and related development in the ESG category.
———————————————————————————————————————————————————————————————
Note 1:全球氣候行動新起點——氣候變化巴黎大會成果解讀(來源:中國清潔發展機制基金管理中心) http://www.cdmfund.org/9225.html
Note 2:2021全球氣候峰會其他國家減排新承諾
Japan:
Prime Minister Yoshihide Suga raised the country's emission reduction target from 26% in 2013 to 46% and stated that Japan will "continue to strive for a higher emission reduction target," which is 50%. The Biden administration has exerted strong pressure on Japan to announce a 50% reduction in emissions.
Canada:
Prime Minister Justin Trudeau raised his country's emission reduction target from 30% in 2005 to 40%-45%.
Australia:
Prime Minister Morrison reiterated at this year's Global Climate Summit that Australia is on the path of net zero emissions, but did not set a specific timetable; but Australia previously promised to reduce by 26% from 2005 levels by 2030 -28% of carbon emissions.
UK:
The UK is committed to achieving net zero emissions by 2045 and carbon neutrality by 2050.
Note 3:中國實現2030 年前碳達峰目標及主要途徑(來源:清華大學國情研究院能源資訊中心)www.in-en.com/article/html/energy-2300894.shtml
The professional ESG team of SWCS Corporate Services Group (Hong Kong) Limited provides ESG compliance reporting services. The ESG team has extensive experience in writing ESG reports for different industries. It must be able to coordinate and compile ESG reports in line with the requirements of the company. Our team has a better understanding of the listing rules, laws and regulations and corporate culture of local regulatory agencies. Our team is sincere to cooperate with you and providing ESG report consulting services.
If you have any enquiries, please call 3912 0800 or email to info@swcsgroup.com